Listening to the right type of music while you are working out in the gym should be among your considerations to help you push through to the last set. Doing another set of workouts with an exhausted body and finishing it depends on what type of sounds you are listening to.
This is where you are going to need the best Spotify workout playlists you can listen to. These playlists can help electrify the adrenaline in your blood to power your senses so that you can proceed to the succeeding sets.
In this article, we have listed the top 10 Spotify workout playlists you can choose from. Without any more chitchats, let us now start with our list in the next section.
Contents Guide Part 1. Top 10 Best Workout PlaylistsPart 2. How to Download Spotify Workout Playlists For Offline PlaybackPart 3. Wrapping It Up
Part 1. Top 10 Best Workout Playlists
#1 Marshawn Lynch's Beast Mode
This Spotify playlist would be great for starting your workouts. It is composed of songs that are meant to condition your mind and make your body feel loose. The title may imply a different meaning but this playlist is not actually filled with high-intensity songs, though, and oozes with western influences instead. Artists include E-40, Snoop Dogg, Mac Dre, and Luniz.
Marshawn Lynch's Beast Mode playlist also contains some mellow and smooth songs to help create a steady routine for your workout. Set your tone with the "Wrong Idea" song of Snoop Dogg, play the "Bay Area Championship " by Jacka while practicing your footwork, and try "Nothing Like Loving You" by Amerie when you cool down.
#2 Cardio
Do not let this Spotify playlist's title fool you. While this playlist contains tracks that would be excellent options when you are doing quick workouts, these tracks are as satisfying when you want to do a longer pump session. It contains frenzied remixes such as the "IDGAF" of Dua Lipa and "Jackie Chan " from Post Malone and Tiesto. The cardio playlist will surely get you pumping.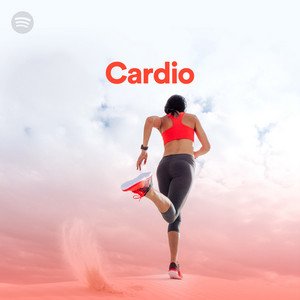 #3 Gold School
Do you have hip-hop songs that force your head to move with the rhythm once you hear the songs? Gold School is a collection of the most popular hip-hop songs from "bad boys " which will surely make you nod your head while doing your workout. Examples of these are the following:
The Way I Am (Eminem)
Ruff Ryder's Anthem (DMX)
Southern Hospitality (Ludacris)
#4 HIIT-Hop
Are you feeling anxious having to go home from your work and immerse yourself in a death march for half an hour that is mostly HIIT workouts? The HIIT-Hop playlist can help you with that. Once you hear the shrieking guitar notes like "Humble " by Kendrick Lamar, your adrenaline would surely rise to the roof.
With Future's "Draco", you can get through your final sets of workout. There are also a lot of songs from artists such as Nicki Minaj, Tae Sremmurd, and The Weeknd to help you burn a cool 400 calories while feeling other things aside from pain.
#5 Hype
Do you prefer listening to hip-hop songs while you are doing your workouts? Then Spotify's Hype playlist would be a perfect match for you. It consists of remixes from artists like Flosstradamus and Skrillex (including "Humble" by Kendrick Lamar). Plus, it also has some classics such as GOOD Music's "Clique ".
#6 Endorphin Rush
Endorphin Rush features songs from artists like Black Keys which are a great move especially when you are working out at your favorite gym. Endorphin Rush also has songs from Tame Impala and White Stripes to give that rock & roll influence to your workout to help you keep pushing forward.
#7 Get Turnt
Get Turnt Spotify playlist is self-explanatory. When you turn up, you do not only do it when you are in clubs or concerts. You can also turn up while doing your workout. It contains tracks from artists like Migos, Drake, and Meek Mill.
#8 Epic Workout
This is among the best workout Spotify playlists which when you combine with the pumping adrenaline in your blood will make you daydream of doing epic activities with Gentlemen Hall and St.
Lucia's songs included in the playlist blasting in your background. It is similar to a runner's high but the feeling comes from synthesized harmonies and grandiose beats. We guarantee that you will feel yourself while getting after it with this playlist.
#9 Cool Down
Doing your workout sessions can suck. They can drain you physically and mentally. But, there is this feeling that you'll encounter once you have finished your workouts - a feeling of strength and accomplishment. This is amplified when you are cooling down which is an important factor in finishing your workout sessions.
Spotify's Cool Down playlist helps you lower your heart rate with its soothing tones. Artists include Martin Fox and Chris Call. The tones in the playlist are also appropriate for your relaxing times at the spa.
#10 Clout Culture
You may find the name corny but this Spotify playlist is about young people and music and the energy that they bring. It includes newly emerging rap stars such as Lil Mosey and Comethazine. These artists belong to the new era wherein attention is what matters and the songs in the playlist reflect that.
Moreover, Clout Culture is about forming one's niche and not about you fitting into one. The playlist does wonder in creating energy by exposing its listeners to various types of music that bring out different emotions in every change of song.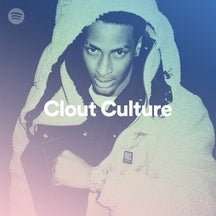 Part 2. How to Download Spotify Workout Playlists For Offline Playback
For this method, we recommend using DumpMedia Spotify Music Converter for downloading and converting any Spotify music, playlists, or albums to MP3, M4A, WAV, and FLAC. This tool can keep the original quality of your Spotify files.
It is a powerful and high-speed Spotify converter that allows you to enjoy your Spotify music without a premium subscription. Thus, giving you free Spotify!
Features of DumpMedia Spotify Music Converter
Easy Removal of Spotify DRM.
Quick Download and Conversion of Spotify Songs.
Support For Free Offline Playback of Spotify Music on Various Devices.
Preservation of Metadata Indo and ID3 Tags.
Aside from the above-mentioned features, DumpMedia Spotify Music Converter is also available in three languages but we are working on adding more. You can even customize the quality of the output audio file according to your needs.
Now, to convert your multimedia files to your desired formats, follow the steps below:
Download the DumpMedia application.
Launch the DumpMedia application.
Add your Spotify song to the application.
Choose your desired output format and destination folder.
Start the conversion process.
Below are the more detailed steps for converting your video files to your desired format using DumpMedia.
Step 1: Download the DumpMedia Application
Before you can start using the application, of course, you need to download the software first. The good news is, DumpMedia has a free Mac version for you to try the software first before you decide on whether it is the right tool for you or not but we assure you that you will not be disappointed with its features.
Step 2: Launch the DumpMedia Application
After downloading the DumpMedia installer, launch the application by following the steps below for Windows and macOS operating systems.
For Windows users:
Go to the Search icon (magnifying glass) beside the Windows icon in your computer's Task Bar. Type DumpMedia on the text field. Click on the DumpMedia application on the search results.
For macOS users:
Click on the Launchpad icon in your computer's Dock. The launchpad icon is a gray circle with a darker gray rocket at the center. Type DumpMedia on the Search bar at the topmost part Hit the Return button on your keyboard to launch the application.
Step 3: Add Your Spotify Song to the Application
Add the URI of your Spotify song/playlist/album on the search bar or you can drag and drop your files to the application.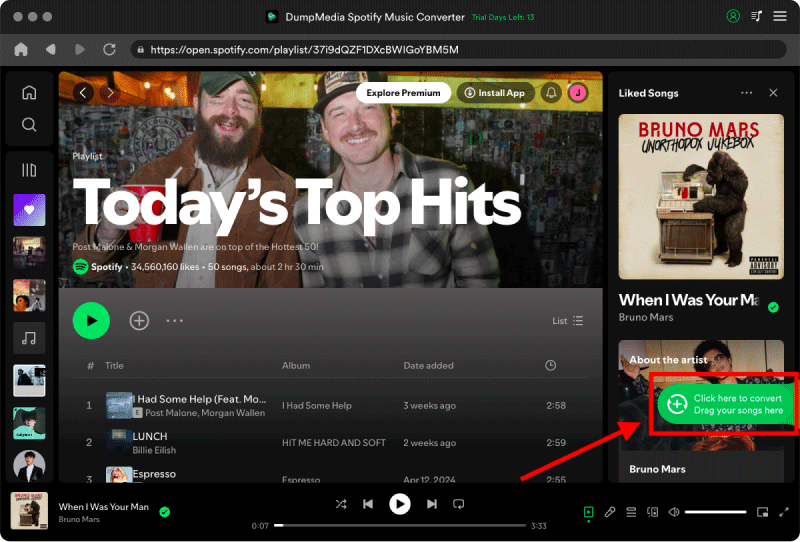 Step 4: Choose Your Desired Output Format and Destination Folder
Look for the Convert all tasks to text at the top right corner of the interface. Select your desired output format (FLAC, WAV, M4A, or MP3). At the bottom of the interface, click on the Browse button and browse your computer to the desired destination folder of the converted files.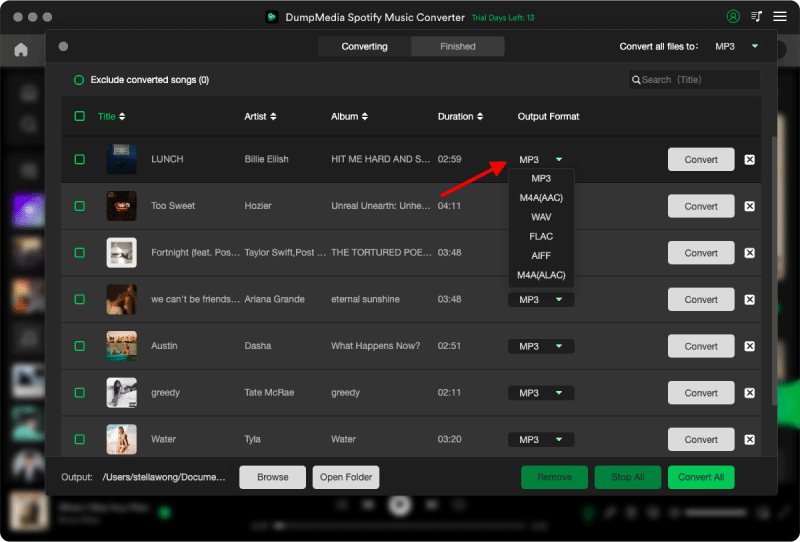 Step 5: Start the Conversion Process
Click the Convert button to start the conversion of your video file. Wait for the conversion to complete.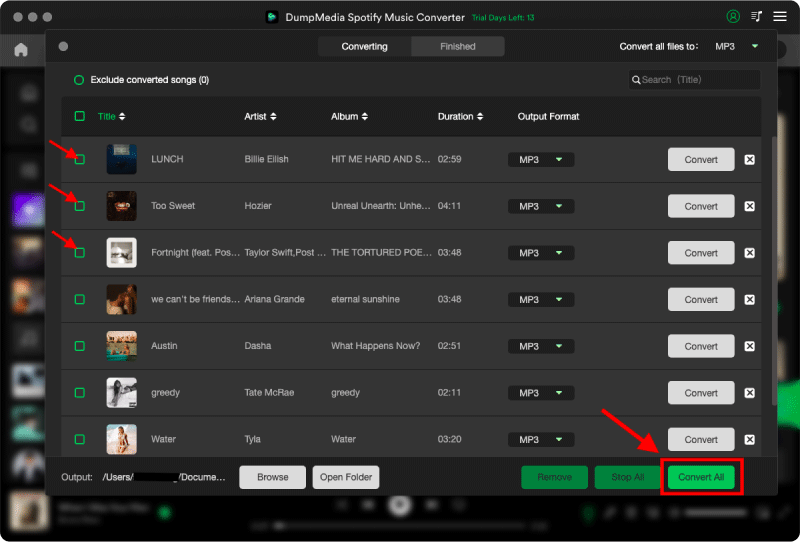 Part 3. Wrapping It Up
Doing your workouts while listening to encouraging songs from your favorite artists is a great way to help you keep pushing forward to finish your sets. Spotify's workout playlists sure can help you a lot with your goal. Feel free to pick which one suits your taste best.
Also, you can use DumpMedia Spotify Music Converter to download your chosen Spotify playlist. It allows you to download Spotify songs and save it on your computer or mobile device without any limits. This allows you to listen and choose your desired songs you want to enjoy while working out.