Pandora was a well-established streaming service for music. It offers several membership options depending on your needs. Individuals may listen to Pandora while offline by downloading music to their own devices.
One such post demonstrates how to listen to Pandora offline on Android utilizing their own app on such Android devices. In general, this should cover the best methods for downloading your favorite tunes directly from Pandora. The latter enables you to play tracks you've downloaded while offline as well as through whatever device:
Contents Guide Part 1. Quick Rundown: Pandora Offline Part 2. How to Listen to Pandora Offline on AndroidPart 3. Best Way to Enjoy Pandora Music OfflinePart 4.Conclusion:
Part 1. Quick Rundown: Pandora Offline
Pandora is a popular music streaming service that offers personalized music recommendations based on user's preferences and listening history. The Pandora offline feature allows Pandora Premium subscribers to download songs, albums, and playlists for offline listening. This means that users can listen to their music without an internet connection, making it convenient for listening to music on the go or in areas with poor or no internet connectivity.
The Pandora offline feature is easy to use, with users able to select the content they want to download and have it available for offline listening. Once downloaded, the music is stored on the device, allowing users to access it even when they don't have an internet connection.
As such, the Pandora offline Android or other devices feature is a key component of the Pandora Premium subscription that gives users the ability to listen to their music without an internet connection. This feature is convenient for on-the-go listening and provides users with access to their music even when an internet connection is not available.
Part 2. How to Listen to Pandora Offline on Android
If you have Pandora Offline Premium, you may utilize the offline option to save tracks, albums, as well as playlists to enjoy later without an internet connection and access it on multiple devices such as Andaroid and iOS devices.
The following are the procedures that you need to do in order to listen to Pandora offline Android device:
In the event that you haven't done so before, navigate onto the Google Play Store but also acquire the Pandora application.
Register for a fresh account on Pandora as well as log in to the one you already have.
If you want accessibility to the offline capability, you'll need to subscribe to Pandora Premium.
You should browse for such music that you wish to download so that you may listen to it offline.
By pressing the download icon, you may go to the song, album, or playlist that you wish to save to your device.
Please be patient while the download is completed.
You may access the material you have downloaded for offline listening by going to the "Downloads" area of the Pandora app on your mobile device.
To hear your music even when you aren't connected to the internet, choose the "Offline Mode" option from the menu.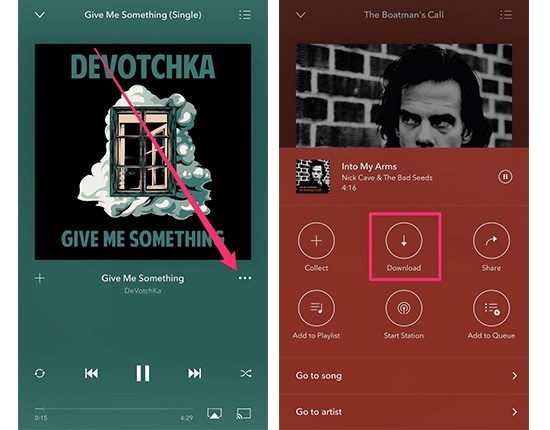 In a nutshell, the following are the procedures to do in order to listen to Pandora offline Android device: Download the app, create an account or log in if you already have one, subscribe to Premium, look for music, download it, then go to the Downloads area, turn on the Offline Mode option, and search for music.
Part 3. Best Way to Enjoy Pandora Music Offline
DumpMedia Pandora Music Converter specifically a music converter is a tool that allows users to convert audio files from one format to another. It is software that allows users seems to be highly recommended for offline listening. MP3s may be downloaded as well as converted to certain other formats. Every portable media player should be able to play it.
As suggested, this software may let you download music with breakneck speed rates and could be true may used even without such Pandora offline Android premium. When compared to the current market leader, DumpMedia Pandora Music Converter has always been noticeably speedier. The ID3 attributes and certain other information are preserved for the new music you downloaded.
Beneath are easy-to-follow instructions that then DumpMedia Pandora Music Converter a breeze to use, here's how to do it:
To begin, navigate over to DumpMedia.com to obtain the setup file for the Pandora Music Converter. Access to the converter, after which go right into the Pandora Music website.
After that, you have to run the installer immediately after you've acquired the program. To set up the program, comply with the on-screen instructions. From there, just after the program has already been downloaded and installed into your operating system, launch it.
Thereafter, enter the song titles and artist names that you would like to download through Pandora Music. You should then easily convert your favorite songs from Pandora using the drag-and-drop functionality of such DumpMedia Pandora Music Converter.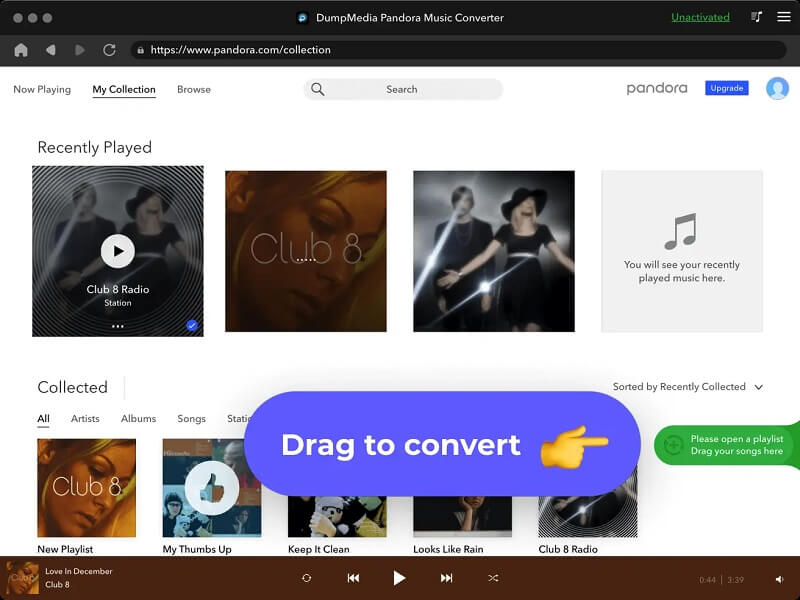 4. Furthermore, decide on the file type you'd want to use for exporting or saving. There are several file types from which to choose. That being said, MP3 has been the best option.
5. After the conversion is complete, you might then choose a location to store the new media files on your hard drive. If you like, you might even create a brand-new directory.
6. After you are finished, choose such "Convert" option. This conversion would then be finished as soon as possible. And those converted files might very well be found elsewhere in the destination folder you specified before the conversion began.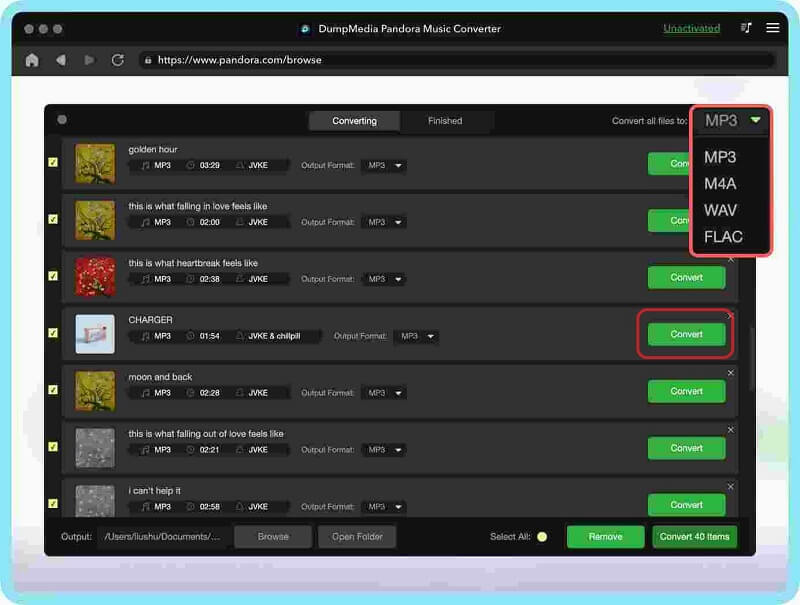 Part 4.Conclusion:
We hope that this article regards Pandora offline Android would be a great help. The ability to listen to Pandora offline on an Android device is a convenient feature for those who enjoy music and want access to it even when an internet connection is not available.
With offline mode, users can listen to their saved songs without any interruption or dependence on an internet connection. But unless, you don't want to spend such you might then utilize DumpMedia Pandora Music Converter, indeed grab it now. Have a joyous day ahead!