Are you tired of being interrupted by ads while listening to your favorite music on Pandora?Or still paying money for the Pandora monthly subscription? Why not try to Get Pandora APK?
In this post, we will walk you through Pandora APKS, which would also allow you to quickly obtain each and every one of your favorite music from Pandora services.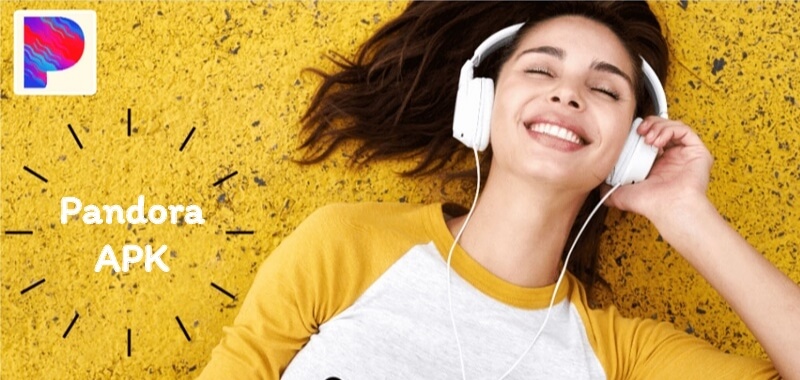 Contents Guide Part 1. What's Pandora APK? Part 2. How to Get Pandora APKPart 3. Best Way to Enjoy Pandora MusicPart 4. Conclusion:
Part 1. What's Pandora APK?
Pandora is a popular music streaming platform and app that offers personalized radio stations based on your music preferences. The app was indeed available for download on various platforms, including Android, where it can be found as "a .apk file". The Pandora APK is a package file format that is used to distribute and install mobile apps on Android devices.
When you download the Pandora APK file, you can install the app on your Android device without going through such Google Play Store. This can be useful for those who do not have access to Google Play Store, or for users who are looking for a version of the app that is not available on the official app store.
However, downloading and installing APK files right within unknown sources could be indeed risky, which then might very well contain malicious software which could harm your overall device, so it's important to only download the APK from trusted sources.
Part 2. How to Get Pandora APK
To get such a Pandora application APK here is a step-by-step guide on how to download and install the Pandora APK on an Android device:
Enable unknown sources: Go to your Android device's Settings > Security and turn on the "Unknown sources" option. This will allow you to install apps from sources outside of such Google Play Store.
Download the Pandora official APK: Find a trusted source to download the Pandora APK
Install now the app's APK: Once the APK file has been downloaded, open it and follow the on-screen instructions to install the app on your device.
Launch the app: After the app is installed, you can launch it by clicking on its icon in your app drawer.
Create an account: To use the personalized radio stations and other features offered by Pandora, you will need to create an account. You can either sign up using your email or your Facebook account.
Start using Pandora: Once you have created an account, you can start using Pandora to stream music and create personalized radio stations.
Note: Keep in mind that downloading APK files from unknown sources can be risky, so it's important to only download the Pandora APK from a trusted source.
Part 3. Best Way to Enjoy Pandora Music
If you want to access high-quality digital music at a price that is easier to budget manage, you can consider using the DumpMedia Pandora music converter. It makes it easy to create duplicates of such tracks you like rather than listen to them anytime you want by allowing you to download tunes from Pandora APK and also save those onto your computer.
Furthermore fact, the application features swift conversion rates, which enables you to attempt to collect the songs you choose, and it maintains ID3 tags as well as metadata, which ensures that your collections have always been organized.
To get the program, go to the website and download the version compatible with your operating system (Windows and otherwise Mac).
To install the utility, follow the instructions on the screen.
After the installation has been completed successfully, start the software.
Using a process that involves dragging and dropping, import tunes from the Pandora Music service into the program.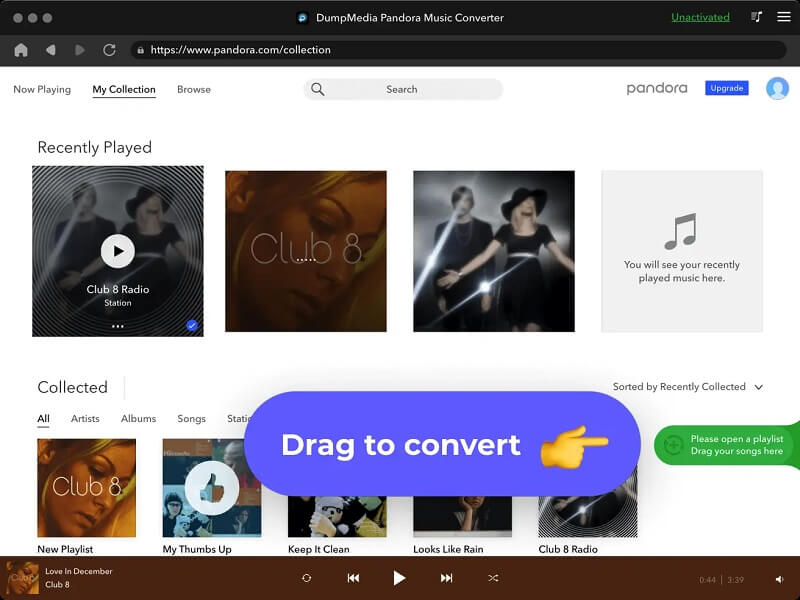 5. For the converted songs, choose the output format that you desire, such as MP3 in this example.
6. Either create a new directory on your computer in which to store the converted files, or choose an existing directory on your computer to use.
7. To get the process of conversion started, click the "Convert" button on this toolbar.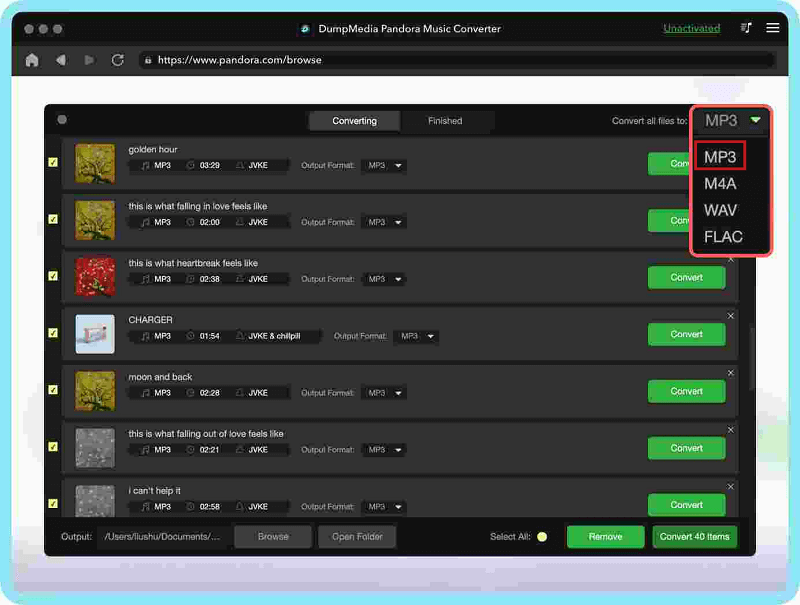 After the conversion was indeed finished, the files will be stored throughout the folder that has been chosen, and they will then be available to be transferred to other devices and perhaps even listened to offline.
Part 4. Conclusion:
In conclusion, Downloading and installing Pandora APK can be a good option for those who do not have access to such Google Play Store or for users who are looking for a version of the app that is not available on the official app store.
If you are not confident with such APK, the DumpMedia Pandora Music Converter is the best opinion. which would be always available and you can grab it within its main web page. Get it now to experience infinity listening to such music tracks. Have a great day!