For some individuals, they want to make Apple Music songs as iPhone ringtone. Those who attempted to do so often end up with a message indicating that the song cannot be converted since the files with protection could not be altered to a different format. This can be an annoyance to many Apple Music users.
In case you are facing this issue, you will learn something by reading this guide. If you will continue reading this post, you will learn how to create a ringtone from any track of your choice from Apple Music and how to configure it as ringtone on your iPhone.
Contents GuidePart 1. How to Make Apple Music Songs as iPhone RingtonePart 2. Setting up Apple Music Song as Your Ringtone
Part 1. How to Make Apple Music Songs as iPhone Ringtone
Prior to taking a close look at how to make Apple Music songs as iPhone ringtone, the initial move is to remove the DRM restriction from your Apple Music tracks. Before we start with the process, you must prepare by taking into consideration the following requirements:
Download the recommended Apple Music Converter by DumpMedia
iTunes in the latest version
Apple Music tracks
Mac or Windows computer
With the Apple Music Converter by DumpMedia, it will help get rid of the DRM protection and convert M4P tracks to DRM-free formats such as AAC, MP3, M4A, FLAC, etc. For Mac users, you can utilize the software to convert Apple Music tracks directly to the iPhone ringtone format (M4R).
In addition, the converter by DumpMedia allows you to adjust the ID3 tags of tracks from Apple Music which includes the artist, title, bitrate, album cover, sample rate, etc.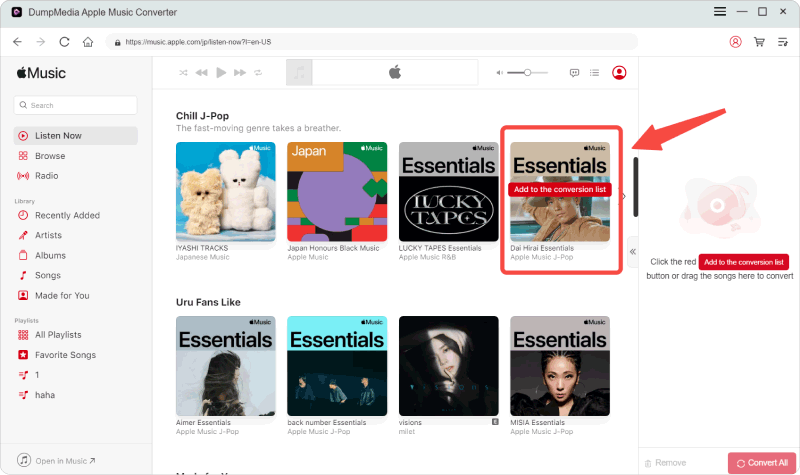 Let us proceed to the steps:
Install and open the Apple Music Converter by DumpMedia. Once you open the converter on your device, iTunes will automatically open simultaneously. Do not forget to sign in to iTunes using the Apple ID and password that you use for your subscription on Apple Music.
Choose the Apple Music tracks from the iTunes Library. Choose a playlist on the left side of the interface and look for the songs that you will use as your iPhone ringtone.
In the"Output Format" section, designate MP3 as your chosen format.
Tap on the "Convert" button in the upper menu bar. This will start the conversion of Apple Music to the designated output format. Once it completes, tap on "Open File" to locate the converted Apple Music songs.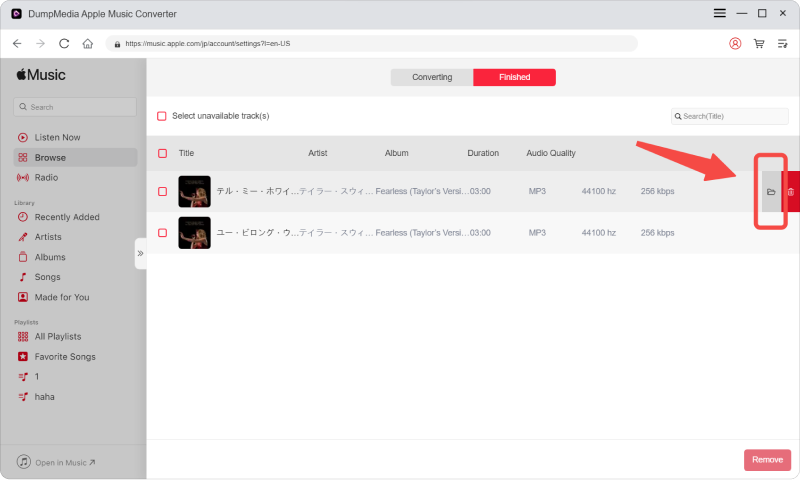 In case you do not want to utilize iTunes due to its complex nature, you can try out another approach. Another tool that you can use to produce iPhone M4R ringtones with just a single click is the iPhone Ringtone Maker by DumpMedia.
This tool includes an in-built feature where users can easily create iPhone ringtones from different types of music. Aside from creating a customized ringtone for your device, it also allows you to relocate songs, photos, ringtones and more in a direct manner between iPad, iPhone, and PC.
Let us take a close look at the steps to create your tailored ringtone for your iPhone with the help of Apple Music Converter by DumpMedia.
Download and install the Ringtone Maker by DumpMedia on your PC
Link your iPhone to your PC
Add the Apple Music song that is DRM-free to the application
Designate the length of the iPhone ringtone
Transfer the Apple Music ringtone to your iPhone directly
The program will allow you to enjoy the song that you have selected and even indicate a specific timing. You even have the option to preview the song beforehand and designate the start and end point. Do not forget that the entire span of the ringtone is approximately 40 seconds which is the maximum length set by Apple.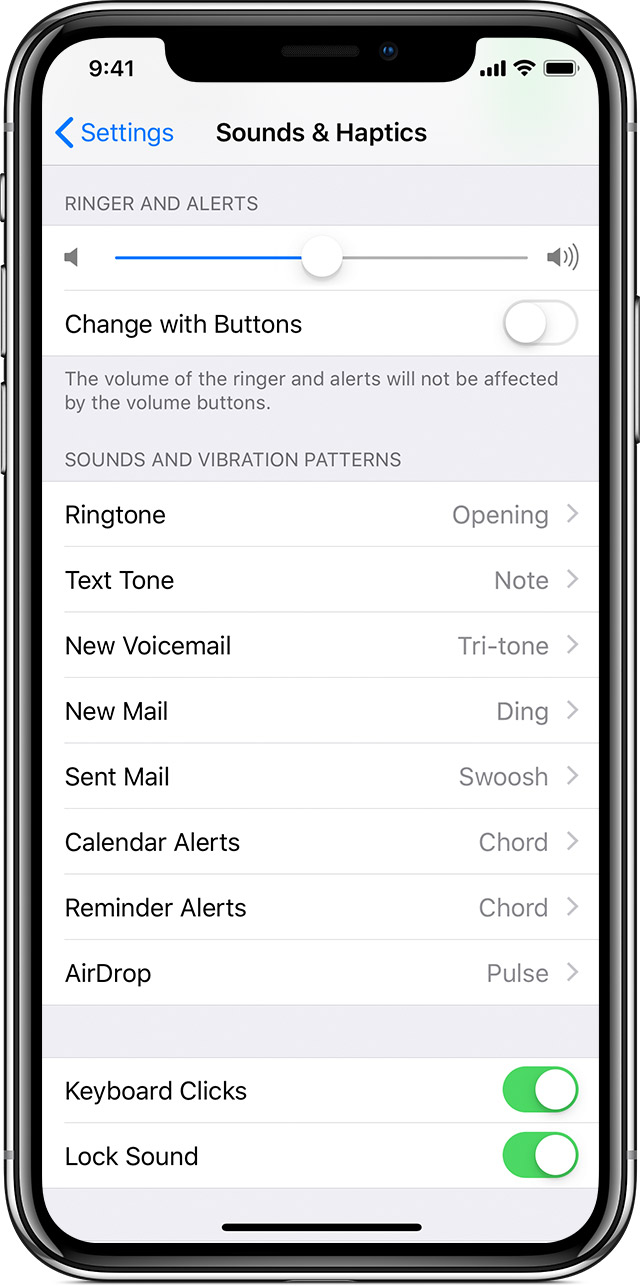 Part 2. Setting up Apple Music Song as Your Ringtone
Make it a point to check that you were able to relocate the customized ringtone to your device. Once all the ringtones are present on your device, simply comply with the steps to designate Apple Music as the ringtone on your device.
Proceed to the "Settings" section on your device and proceed to the "Sounds & Haptics" menu > "Ringtone". This is where the ringtone from the list of ringtones is stored. Simply choose the song that you want and ensure that it is checked.
There you have it. It is generally simple to make Apple Music songs as iPhone ringtone if you carefully follow the steps discussed above. You now have one of your Apple Music songs as your iPhone ringtone.
In case you have tips to share on how to make Apple Music songs as iPhone ringtone, we would love to hear from you. Simply leave a message in the comments below.