For those who are using audiobooks, Audible is a well-known seller in the market. The file format of the audiobooks on Audible is the AAX file extension.
If you are an Audible member, you can enjoy top-quality audiobooks both online and offline using a tablet, smartphone, or computer. There are instances though in which you might encounter the error "file format is not supported". This is usually the case if you are playing the Audible AAX files on your MP3 or VLC player. So How can I convert these AAX files to mp3?
A solution is to utilize an AAX to MP3 Converter. With this tool, you can easily convert Audible AAX/AA files to the MP3 format. Generally, this is the easiest solution that will allow you to use your Audible files.
You need to use a dependable and highly-efficient AAX to MP3 Converter. There are several choices of recommended converters to choose from.
Contents Guide Part 1. A Close Look on The Recommended AAX to MP3 ConvertersPart 2. How Can I Convert AAX to MP3 Using The Ideal AAX to MP3 ConverterPart 3. In Conclusion
Part 1. A Close Look on The Recommended AAX to MP3 Converters
Let us take a close look at some of the recommended AAX to MP3 Converters that you can use to easily convert your Audible files.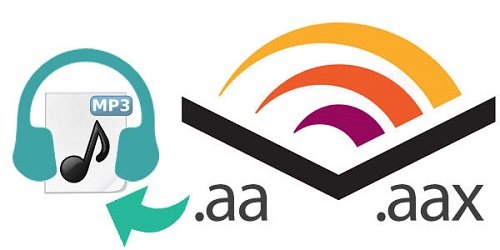 AAX to MP3 Converter: TuneFab Audiobook Converter
For those who download audiobooks directly from Audible.com, make sure that they are in AAX or AA format that is protected with DRM. Just like the M4P files, they are protected with DRM. You have to choose a converter in order to convert M4P files to MP3. To convert Audible files to MP3, TuneFab Audiobook Converter is able to make it.
By using this audiobook converter by TuneFab, it easily converts Audible AA/AAX files to a plain format. This is possible since it has the capability to evade copyright protection. The majority of converters in the market are not capable of decrypting DRM, thus not allowing them to change audiobooks with protection.
The difference with TuneFab Audiobook Converter is its capacity to remove DRM entirely and convert AAX files to the MP3 format or any other audio types such as FLAC, M4A, AC3, AAC and more easily.
Advantages
Easily convert AAX files to M4A or MP3, Audible AA to the MP3 format as well as Apple Music tracks
Retain audiobook chapters
Save ID3 tags and metadata
Faster conversion speed up to 16X
Compatibility with iTunes library
Drawback
Can only be accessed using a computer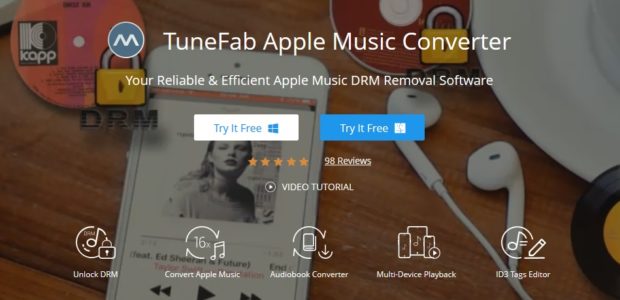 AAX to MP3 Converter: AAX to MP3 Online Converter
Another recommended choice is using an online AAX to MP3 converter, specifically the Online Audio Converter. Once you access this converter, it has a user-friendly interface. Aside from converting AAX to MP3, it also offers advanced settings, make iPhone ringtone, edit track details and more.
Advantages
Allows you to add files from a local folder or Google Drive, URL or Dropbox
Create iPhone ringtone
Change audio files to WAV, MP3, FLAC, M4A, OGG and more
Choose from 4 output quality options – Economy (64Kbps), Standard (128Kbps), Good (192Kbps) and Best (320Kbps)
Edit track details
Supports advanced settings such as channel, sample rate, bitrate and more
Drawbacks
Unable to convert Audible AAX file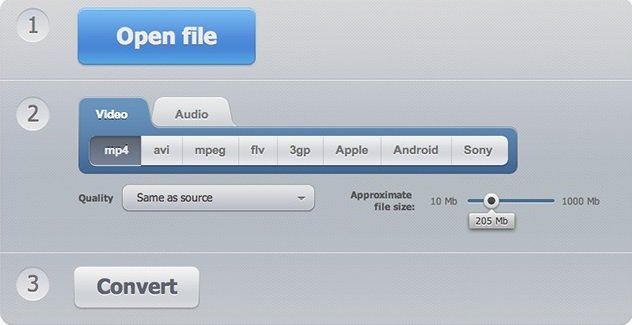 Audible Audiobook Recorder
The last method that you can try is to record your own AAX audiobook using an audiobook record and later convert to MP3. Nevertheless, this approach is not simple for some. The process might be a long one since you must record the audiobooks one chapter at a time. You can try out this method if it works for you.
If you are going to use Screen Recorder, you can record anything on your computer, even your Audible audiobooks. Simply play your audiobook on your computer and record automatically using the recorder. After recording, you can save it in MP3 file format.
Advantages
Capable of recording Audible AAX or AA audiobooks
Converts recordings to a different format such as MP4, MP3, etc.
Drawbacks
Takes time to record and you are not allowed to do other tasks during the recording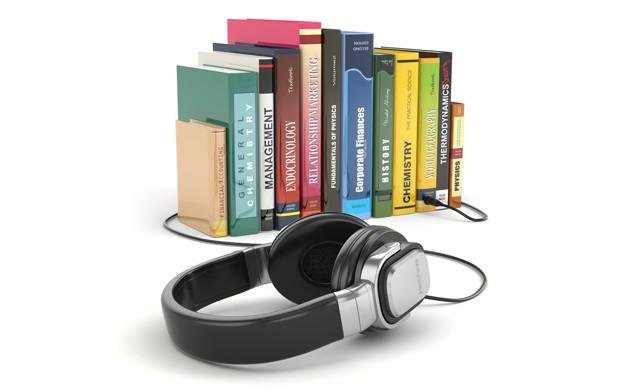 Part 2. How Can I Convert AAX to MP3 Using The Ideal AAX to MP3 Converter
A recommended AAX to MP3 converter is DumpMedia Apple Music Converter. Let us take a close look at how to use this tool to easily convert AAX audiobooks to MP3 format. By using this useful tool, you can convert M4P files to MP3 format. The most important thing is that it can remove DRM protection from Audiobook. So you can be safe to convert your own audiobook to the format you want.
Important considerations before starting the conversion process:
Install that latest version of iTunes on your computer, preferably 12.2 or higher.
Import your AAX audiobooks to your iTunes library. In case iTunes cannot open the AAX file, they cannot be converted by DumpMedia.
Can be used on both Mac and Windows PC
Now, let us proceed to the steps on how to use this AAX to MP3 converter:
1. Open DumpMedia Apple Music Converter. First, download the software on your Mac or Windows PC. Once it is installed on your device, open the software.
2. Add your AAX audiobook files directly from the main interface of DumpMedia. Tap on the "Audiobook" tab so all audiobooks present in the iTunes library are presented on the main screen.

You will see the details of your audiobooks such as name, kind, genre, artist, etc. Select the AAX files that you want to convert by marking the checkbox.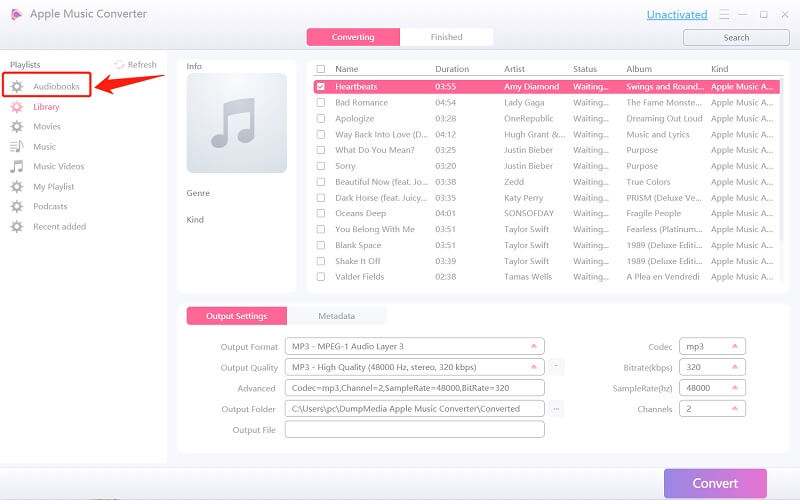 3. Designate MP3 as the output format. Once you have chosen the audiobooks to be converted, proceed to the "Output Format" to designate MP3 as the output format. The next step is to decide on the output destination by tapping on the "Output Path".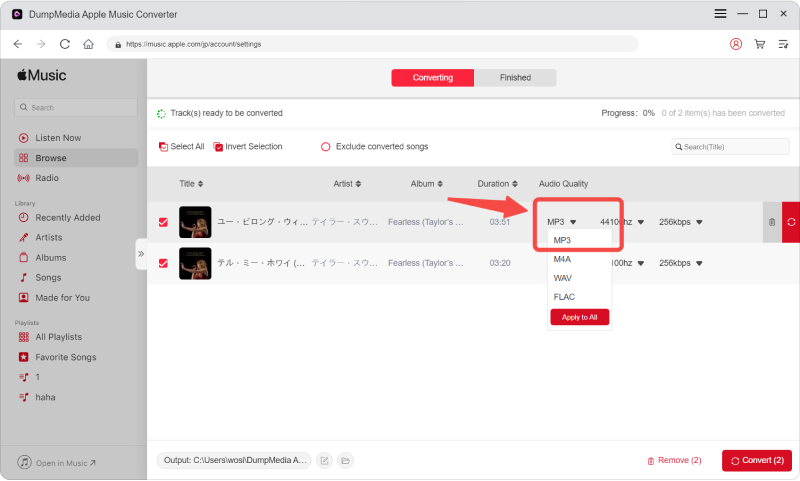 4. With just a single click on the "Convert" button, convert your AAX files to MP3. The process is generally brief, but if you want to hasten the conversion, you can adjust the conversion speed to 5X or higher.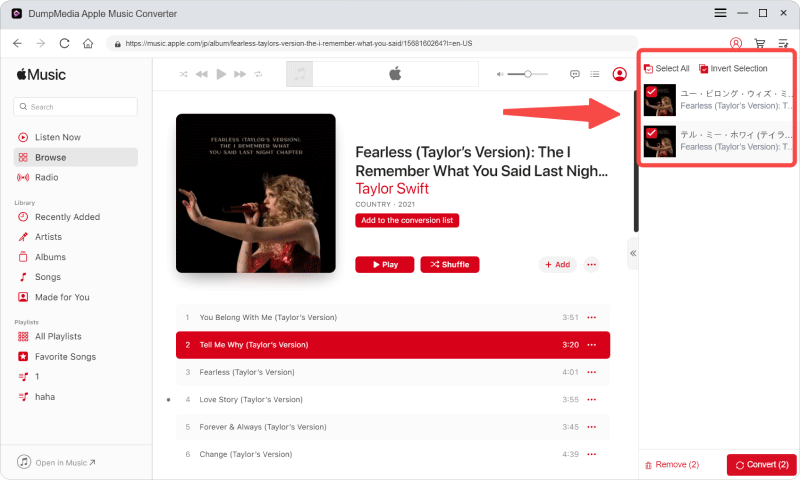 Part 3. In Conclusion
Generally, most of the standard audio converters that you can find online are not capable of converting AAX Audible files with DRM protection. A convenient and easy way to convert AAX files is to use a special audiobook converter, specifically the Apple Music Converter by DumpMedia. With this efficient AAX to MP3 Converter, you can effortlessly decrypt DRM and convert AAX files to a variety of file types such as M4A, MP3, FLAC, AAC, AC3 and more.