Up until the present day, there are still a lot of people who just love storing videos and audios onto DVD discs. Although there are many other storage devices which are more convenient to use (USB drives, online saving applications), the utilization of DVD discs is still in the run. But, have you experienced a dilemma making you think of the ways you can do to extract and rip audios from DVD discs in case you need to?
Contents GuidePart 1. What Instances You Would Extract And Rip Audios from DVD?Part 2. How to Extract And Rip Audios from DVD Discs?Tip: Converting Your Output Audio File to A Format You DesireTo Wrap It All Up
Part 1. What Instances You Would Extract And Rip Audios from DVD?
The following are the usual reasons why people tend to check on those ways previously mentioned:
If you decided to edit, alter, or change anything in the audio saved onto the disc using numerous types of editors.
If you desired to convert the sound and have those tracks played on your gadgets, devices, and even media players other than a DVD player.
If you just wanted to remove the video and use the audio for personal purposes.
Well, if you have encountered any of the above scenarios, we are here to present you a lot of ways which would definitely help you to have your DVD audios ripped and extracted. Make sure to keep on reading this post as we will now begin discussing each one of those.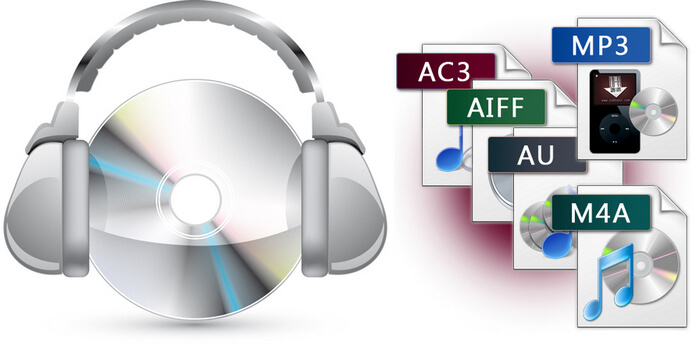 Part 2. How to Extract And Rip Audios from DVD Discs?
Method 1: The Use of VideoSolo BD-DVD Ripper
One good and reliable DVD ripper is this VideoSolo BD-DVD Ripper. In order for you to fully utilize it, you just need to perform the below easy and simple steps.
Step 1: Ensuring that you have this VideoSolo BD-DVD Ripper downloaded and installed on your personal computer is a must. Once you are done with the installation, you can start launching and opening the software. Moreover, you need to guarantee that you have the DVD disc inserted into the computer's drive.
Step 2: You will be seeing the main interface of the software. Once you arrived there, start off with ticking the "Load Disc" button which is visible at the upper left part of the screen. Click "Load DVD Disc" afterward to begin importing the DVD. This step would allow one to have the DVD folder or DVD IFO files loaded onto the application. Once done, you will see the list in the screen. Initially, the software will automatically select all the files uploaded, it would be your preference if you want to uncheck any of those. A preview on the side is as well visible which would greatly help you identify which to extract.
Step 3: The next step would be selecting the appropriate audio stream based on your preference. You can do this by hitting the button for the drop-down list. This one is alongside the blue "+" button.
Step 4: This procedure will require you to choose the format of the resulting audio file. This can be done by heading to the "Profile" button, ticking either "General Audio" or "Lossless Audio" buttons. You got a lot of options including MP3, WAV, FLAC, M4A, and more.
Step 5 (Optional): Since VideoSolo BD-DVD Ripper supports customization, if you wanted to change something in the file, you can just head to the "Settings" button and perform the adjustments needed in any of the audio parameters – bit rate, channels, etc.
Note: If you wanted to avoid the hassle of doing all the changes to all your files, ticking the "Apply to All" button would surely help you out.
Step 6: Once everything has been done and setup based on your needs and wants, you can now freely hit the "Convert" button located in the bottom right corner of the interface. Status bars will be shown on the screen wherein you can monitor the progress of the ripping and extracting process.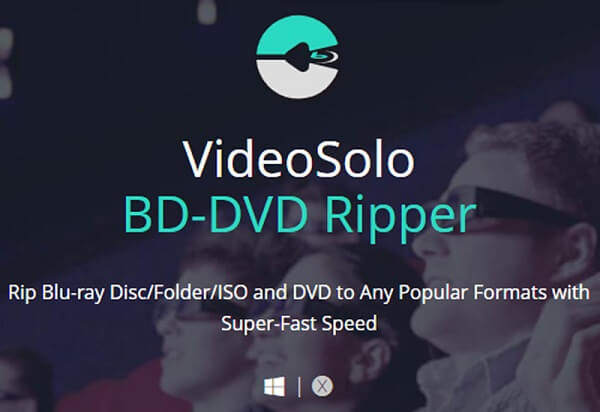 Method 2: Using The Most Versatile Player – VLC Media Player!
Yes, you read the heading right! VLC Media Player could also be your choice since this as well supports audio ripping and extracting from DVD discs. We believe most of you already have this application installed on your personal computer. Therefore, you will be free from the hassle of downloading and installing. In addition, using this VLC Media Player is totally free of charge, unlike any other application software which is available on the web. Check out these steps.
Step 1: Ensure that the DVD disc is well inserted into the computer's drive.
Step 2: Head to VLC Media Player, open it and tick the "Media" button situated at the top left corner of the screen. Select the "Convert/Save" option and a new window will popup.
Step 3: Once you have seen the new window, tick the "Disc" menu which you will see on the top bar. In the disc selection, you will notice four options, make sure to hit the area for "DVD". Once done, tick the "Convert/Save" button at the bottom alongside the "Cancel" button.
Step 4: You will then be asked to choose the folder wherein the new file will be saved. Just tick the "Browse" button to proceed.
Step 5: In the "Profile" tab, click the inverted triangle icon to see the list of the available formats. Choose which among those you prefer.
Step 6: Once completed, you can now click the "Start" button to finally begin the extracting and ripping process.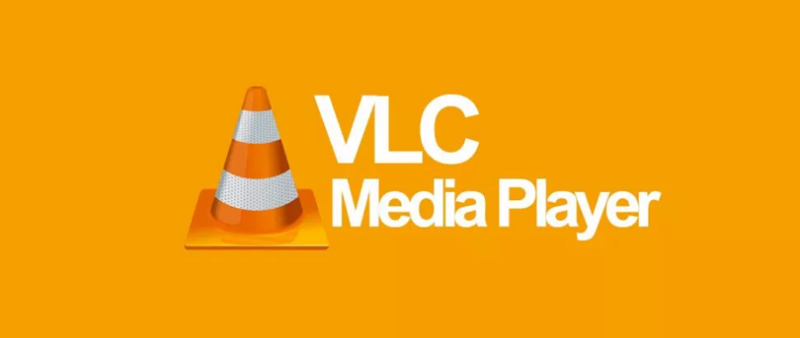 Tip: Converting Your Output Audio File to A Format You Desire
If you decided to select any of the two highlighted above and for instance got your audio file but suddenly thought that you wanted the format to be changed, you will, of course, be needing an amazing converter. If you are one in need, you might want to check this DumpMedia Video Converter which has been used and trusted by a lot of users in the modern era because this software can have your audio files transformed to any format effortlessly!
The main feature of this tool is video and audio conversion to different desired formats without quality loss, even maintaining the original look. This supports numerous formats such as the popular MP4, AVI, WMA, WAV, FLAC, and a lot more! In addition, you can easily convert DVD and videos to GIF, video or audio. This as well as editing and enhancing functions wherein you can perform adjusting of brightness, contrast, saturation, and volume control. Even adding subtitles is possible!
Downloading and even the installation of this program could be done in just a few minutes and would require only a few clicks. You got to have your converted video or audio files by just following a few and simple steps.
To proceed with audio conversion, you must do this simple step by step guide.
Step 1: Of course, you are required to ensure that this DumpMedia Video Converter would be downloaded and installed on your Windows of Mac computers.
Step 2: Launch the program and click the "Add files" button to select the audio file you desire to convert. You can as well drag and drop the files directly from the location to the main interface of the application.
Step 3: Select the desired output by ticking the "Convert All Tasks to:". You got a lot of options you can choose from such as M4A, MP3, AAC, FLAC, WAV, and many more.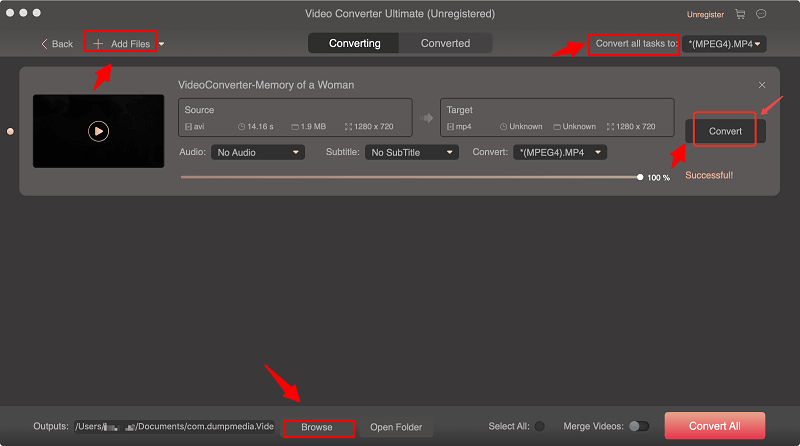 Step 4: Once done, choose the destination folder wherein the output or converted file would be saved by clicking the "Browse" button.
Step 5: Click the "Convert" button to begin with the conversion process.
Once you are done with these steps, you can preview the audio and check the converted file by tapping the "Open Folder" option. By performing just these five simple steps, you go to have your converted audio file in just a few minutes. Too easy isn't it?
To Wrap It All Up
Presented in this article are two of the amazing ways you can resort to in case you wanted to rip and extract your audios saved in your DVD discs. Choosing which to use is, of course, a challenge since you need to ensure that the resulting file would be great. You have the option of installing an application software with additional features you can also make use, one which is secured, dependable, trusted, reliable and offering highest quality or keep on using your VLC Media Player since this one is free of use and is indeed too easy to utilize which as well is proven to give awesome results.
Highlighted above as well is DumpMedia Video Converter. Aside from the feature of converting videos, this as well is capable of converting your audio files in any format you desire. Once you have completed the process of audio ripping and extracting from the DVD disc, you can make use of this tool to proceed with the conversion. This is well commended by lots of users. Have you learned something from this post? Faced this issue before? What have you done? Let us know by leaving your thought in below comment section!